F E A T U R E S

Spells
One of the largest collection of spells on the web.
SoTM
Spell of the Month: Review and Rank all the spells submitted last month.
M I S C

Desktop Version
Download the desktop version of Spell Inventory. A great supplement for Mages.
Support this Site
Awards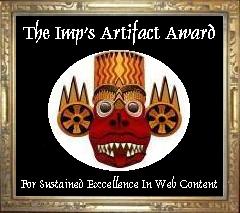 I N F O

Join
You dont have to join to enjoy the benefits of this site. However, you must join in order to submit your own works and to vote in the Spell of the Month contests.
About
Spell Inventory On-Line is dedicated to providing spells for 2nd Edition Mages. We hope to build the largest archive of spells on the web with the help of gamers such as yourself.